I met an NFL player today.
2005 1st-Round Pick Travis Johnson out of Florida State. He has played for both the Chargers and the Texans. He was at the park we go to with 3 of his 5 kids. My 2-year-old shared his sandbox toys with them. Apparently, his parents live around the corner from me and they were all visiting for Christmas. He's rehabbing from an injury now, and trying to catch on with another team for next season. He was really chatty, and a very nice guy. We talked for about 10 minutes (until my kid had a poopy diaper). Diapers take precedence over NFLers. :-)
After I got home, I wondered "Are there any cards of him?" Of course there are! He was a 1st-Round pick, so there are a billion 2005 rookie cards of him on COMC.
I'm definitely going to have to start collecting these now after meeting him. Here are a few of my favorites.
2005 Bowman's Best #91 Travis Johnson






2005 Exquisite Collection #81 Travis Johnson




2005 Playoff Contenders Rookie Round-Up #15 Travis Johnson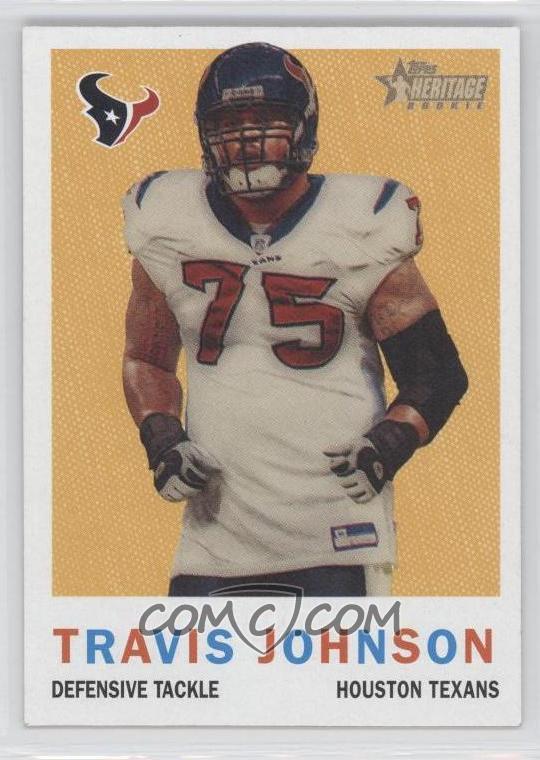 2005 Topps Heritage #261 Travis Johnson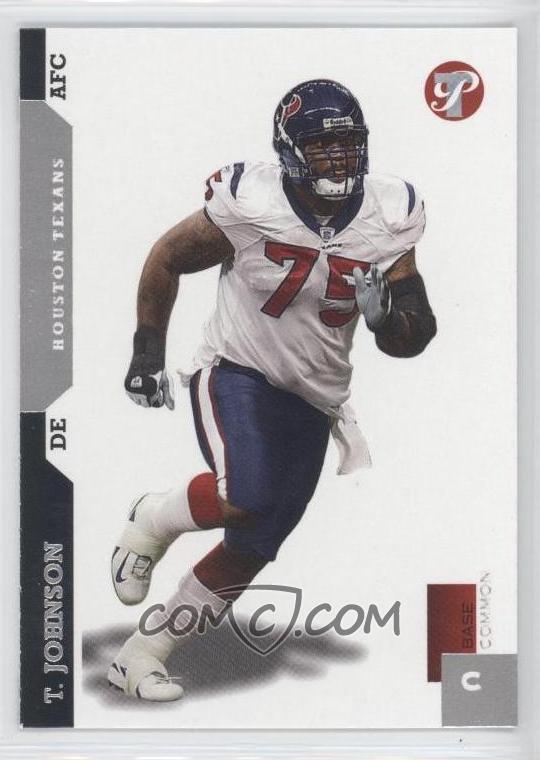 2005 Topps Pristine #82 Travis Johnson
Which one do you guys like the best?