Boom! With the addition of
Spiegel
, I now have 25 followers to my blog. That's including me...(yes, I follow my own blog -- I have to see what semi-clever things I come up with to write about). Therefore I think that to thank you it's time to run my first-ever contest. So I am hereby announcing the kickoff of the:
Why are you calling it the "Big Pile Contest", you may ask? Because I've got a big pile of cards that I want to be giving away to TWELVE WINNERS. Each winner will come away with part of that pile -- at least 15 cards each. There aren't any hits, but it will be lots of base/inserts/parallels of stars from the last 30 years in baseball, football, and basketball.
Entries will be accepted through the end of Sunday, December 4th. If you want to be WINNING like Charlie up at the top, here's how you enter. To enter:
Leave a comment on this blog post

For one entry: Name one player you would like to see as part of the giveaway pile.
For a second entry: Promote this contest on your blog (please post the link)
For a third entry: State that you are a follower of my blog (if you are, in fact, a follower).
I will randomize all the entries and announce the winners next week. After that, the contest will begin. It will be a draft format, but with stealing allowed. I will post the full rules/procedure in a later post. I am hoping to show some of the cards that will be in the pile later this week as I get them scanned.
One card that will DEFINITELY be in the pile is Mr. Reggie Jackson - 1975 Topps #461.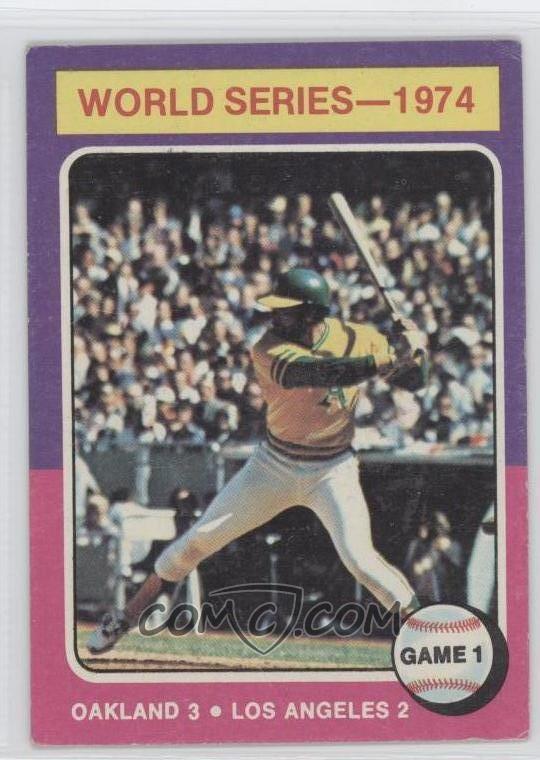 My wife says "Tell them that they should expect more than 15 cards apiece. You have so many cards -- you should give away more." :-)
Enjoy!