I could have titled this one, "What I Like About
Night Owl
," but that doesn't sound like a song-title. At least not one that I have heard, anyway. Maybe it's a dubstep song, but I don't know anything about that.
Night Owl sent me a PWE back in March and it was blue, through-and-through.
He sent these blue Royals:
He sent these blue Dodgers:
He even used the BLUE TAPE.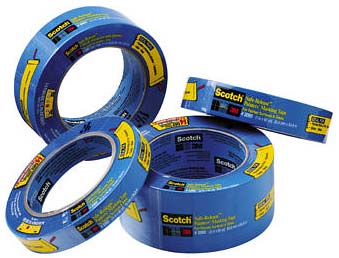 I can not stress enough how much better it is to get the packages with the painter's tape versus the ones with clear scotch tape 3-layers-deep over everything (that's right, Listia, I'm talking to you). Bloggers, if you aren't using this stuff for shipping, do everyone a favor and go buy some.
So I told you this package was blue through-and-through. That was a lie. He included one more color.......
YELLOW!!!
1991 Fleer...can't beat it. :-) Thanks, Night Owl!